WILD BEASTS - TWO DANCERS
This lot are rather lovely, the lead sings voice makes me happy.
Like a boyish Antony from antony and the jonsons in places.
Mesmerising.
Don't be put off by their labelmates or the compulsion to hate them based on their rave review in the fly.
GETIT
I'ma looking forward to their future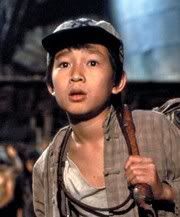 Enjoy your muxxic meestah jones