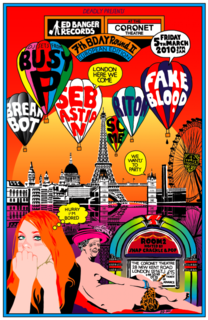 ED
BAN
GER
7TH BIRTHDAY PARTY EU EDITION.
March 5th
Coronet Theatre, 28 New Kent Road
SebastiAn, Busy P, SO ME, Riton, Fake Blood
++ SECRET SPECIAL GUESTS.
(The last "secret special guests" at last years party were Justice with their ONLY set of the year, and friendly fires )
better than £650 to go to the one in NY.